George Elliott Clarke
The 4th Poet Laureate of Toronto (2012-15) and 7th Parliamentary Poet Laureate (2016-17), George Elliott Clarke is a respected and revered poet. Now teaching African-Canadian Literature at the University of Toronto, George has taught at Duke, McGill, the University of British Columbia and Harvard. He holds eight honorary doctorates, plus appointments to the Order of Nova Scotia and the Order of Canada. His recognitions include the Pierre Elliott Trudeau Fellows Prize, the Governor-General's Award for Poetry, the Premiul Poesis (Romania), the Dartmouth Book Award for Fiction, the Eric Hoffer Book Award for Poetry (US) and the Dr. Martin Luther King Jr. Achievement Award.
Shelley Hamilton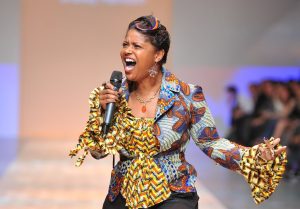 Shelley Hamilton is an award-winning, critically-acclaimed singer/actor/host/writer and a multi-talented artist in the entertainment industry. A regular performer in Toronto, she has also performed in Dubai, Japan, Germany, Holland and the Caribbean, as well as across Canada and the U.S. Shelley was a founding member of the African Canadian a cappella trio "The Delightful Divas". Her magnificent vocals, which have been described as "nouveau soul", have been heard at the Toronto Jazz Festival and in several "Classic Albums Live" concerts. Shelley is the featured vocalist on the 2003 Juno Award-winning album "Allegro" by Robert Michaels. She wrote and toured a one woman play "A New Hope" about the first Black communities in Canada, and is a winner of the African Nova Scotian Music Association's "Artist of the Year" award for her writing and her CD, "Connected". Read the longer bio…
Sugar Plum Croxen
Sugar Plum has been musically inclined ever since he can remember, being born into a musical family. Music continues to be his life and he has performed with numerous bands and projects across Canada. He also been working on a book that he plans to publish entitled Sugar Plum Croxen Music Career, Coast To Coast In Canada. Sugar Plum got the nickname "Plums" when he was a baby. A chubby boy, his parents called him "Plump" and his brothers and sisters started calling him "Plums". The name stuck throughout his childhood and became his professional name when he began his music career in Halifax in 1986. Read the longer bio…
Russ Kelley
Russ Kelley is a songwriter and performer who has Afro-Métis roots from Nova Scotia and New Brunswick.  Growing up, he studied piano, cello, voice and guitar.  He performed in a successful band called "Rings and Things" based in Montreal, touring extensively in the United States and attracting a record label offer.  Russ went on to play music full-time as a solo performer in Montreal and Halifax for several years, and also produced an acclaimed album for the Gospel Heirs.  He subsequently worked in provincial and federal arts organizations for many years, including working for ten years as the head of the Music Section at the Canada Council for the Arts.  Russ has released two highly-regarded albums of original music in the recent years – "Crazy Shades of Blue" and "In Plain Sight" – and has performed at festivals, concert halls and house concerts across the country. The Afrometis Constitution project has inspired him to delve more deeply into his family history and create powerful new songs. Russ's website is here.
Chris White
With Nova Scotian roots that combine Black, White and Indigenous heritage, Chris White was born into a musical family and developed skills as a singer, guitarist, songwriter and performer. Chris co-founded the Ottawa Folk Festival in 1993 and served as Artistic Director for 16 years. Chris produces and hosts two weekly music programs on CKCU-FM: "Canadian Spaces", Canada's longest-running folk radio show, and "Special Blend". Chris received the Helen Verger Award in 2012 for "significant, sustained contributions to Canadian folk music". Read the longer bio…